NEW DUALSENSES COLOR REVIVE
REFRESH OR INTENSIFY SALON COLOR IN-BETWEEN VISITS.
THE COLOR REVIVE ASSORTMENT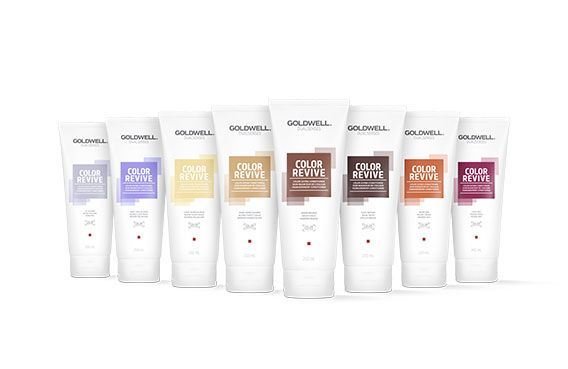 COLOR REVIVE COLOR
GIVING CONDITIONERS
• 8 shades to keep your color salon-fresh.
ICY BLONDE
Revives clear, bright blonde for a striking statement..
LIGHT COOL BLONDE
Revives pure, iridescent blonde, keeping brassiness away.
LIGHT WARM BLONDE
Revives soft beige tones for a beautiful natural blonde.
DARK WARM BLONDE
Revives elegant caramel blonde with rich reflective shine.
WARM BROWN
Revives the radiance of stunning brunette,
refreshes or intensifies the color intensity.
COOL BROWN
Revives cool, sensual brunettes full of sophisticated shine..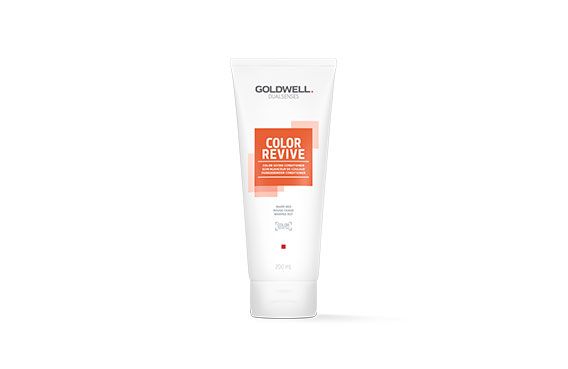 WARM RED
Revives rich copper-reds keeping beautiful brilliance and vibrancy.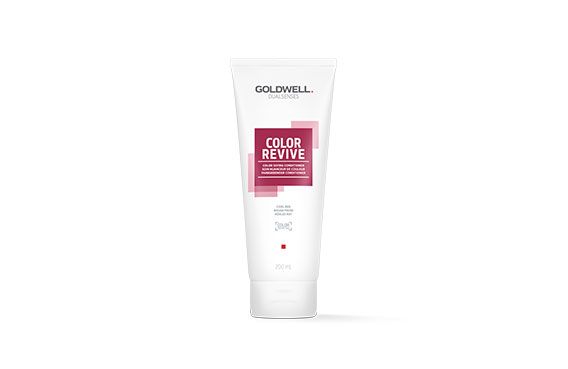 COOL RED
Revives sultry red-violet keeping it vivid and glossy.
>
TECHNOLOGY
PERFECT CARE AND REFRESH WITH
UNIQUE TECHNOLOGIES
Unique combined technologies of microPROtec
with direct dyes provide quick and even distribution
for optimal care and color refreshment.
YOUR SECRET WEAPON FOR INSTANT COVERAGE.
Discover the best instant way to cover up root regrowth and grey hair in-between two colorings –
whether at home or on the go. The powder perfectly blends into Goldwell hair color while absorbing
oil and sebum for a refreshing hair feel.
DUALSENSES COLOR REVIVE
ROOT RETOUCH POWDER
5 shades to refresh root color in an instant.
LIGHT BLONDE
Retouches grey and softens contrasts to darker regrowth.
MEDIUM TO DARK BLONDE
Retouches grey regrowth very naturally.
MEDIUM BROWN
Covers the regrowth without looking dull
and melts into brunette shades.
DARK BROWN TO BLACK
Covers and softens even high amounts of
grey percentages and contrasts.
COPPER RED
Covers grey and perfectly melts into
a wide spectrum of copper and red tones.
>
BEAUTIFUL COLOR DOESN'T STOP WITH LEAVING THE SALON